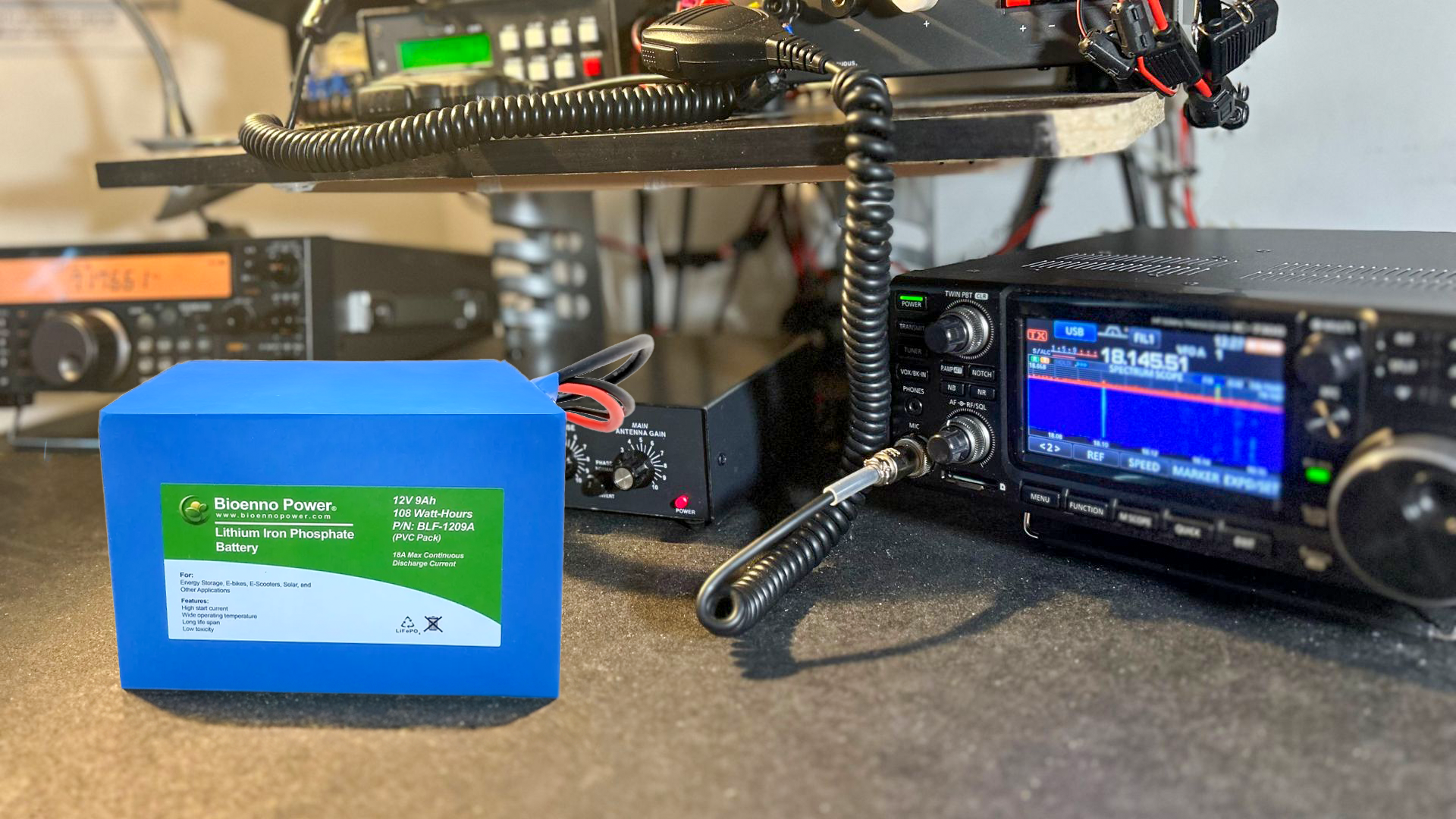 Unleash The True Power of Communication with Bioenno Ham Radio Lifepo4 Batteries!
Discover the next generation of Ham Radio power with our exclusive collection of Bioenno Lifepo4 batteries. Designed for the passionate Ham Radio enthusiast, these batteries are the true embodiment of lasting performance and reliability.
Please consult the Duty Cycle Charts and the Specifications Comparison Chart below to determine the appropriate battery for your Ham Radio!
Specifications Comparison Chart
Radio-Battery Compatibility Chart (Yaesu, Icom)
Radio-Battery Compatibility Chart (Elecraft, Kenwood, Flex Radio, Powerwerx)
Radio-Battery Compatibility Chart (Alinco, TYT) 
Worry no more about power interruptions during critical communication. Bioenno ensures you stay connected when it matters most. Every conversation feels smooth, every signal transmission sharp.
Tired of replacing batteries frequently? Bioenno Lifepo4 offers an impressive lifespan. Save money and the environment with fewer battery changes.
Safety is paramount, and we've got it covered. Bioenno's advanced technology ensures your battery remains stable, even in extreme conditions. Experience peace of mind, knowing your equipment is powered by the best.
Lightweight and compact, these batteries are perfect for on-the-go operators. Whether you're trekking mountains or camping in the woods, Bioenno ensures you're always in touch.
Join the future of Ham Radio operations. Choose Bioenno Lifepo4 batteries. Because when you communicate, you deserve uninterrupted clarity.
Act now! Elevate your Ham Radio experience. Add a Bioenno Lifepo4 battery to your cart today. Your conversations deserve the best power source available.