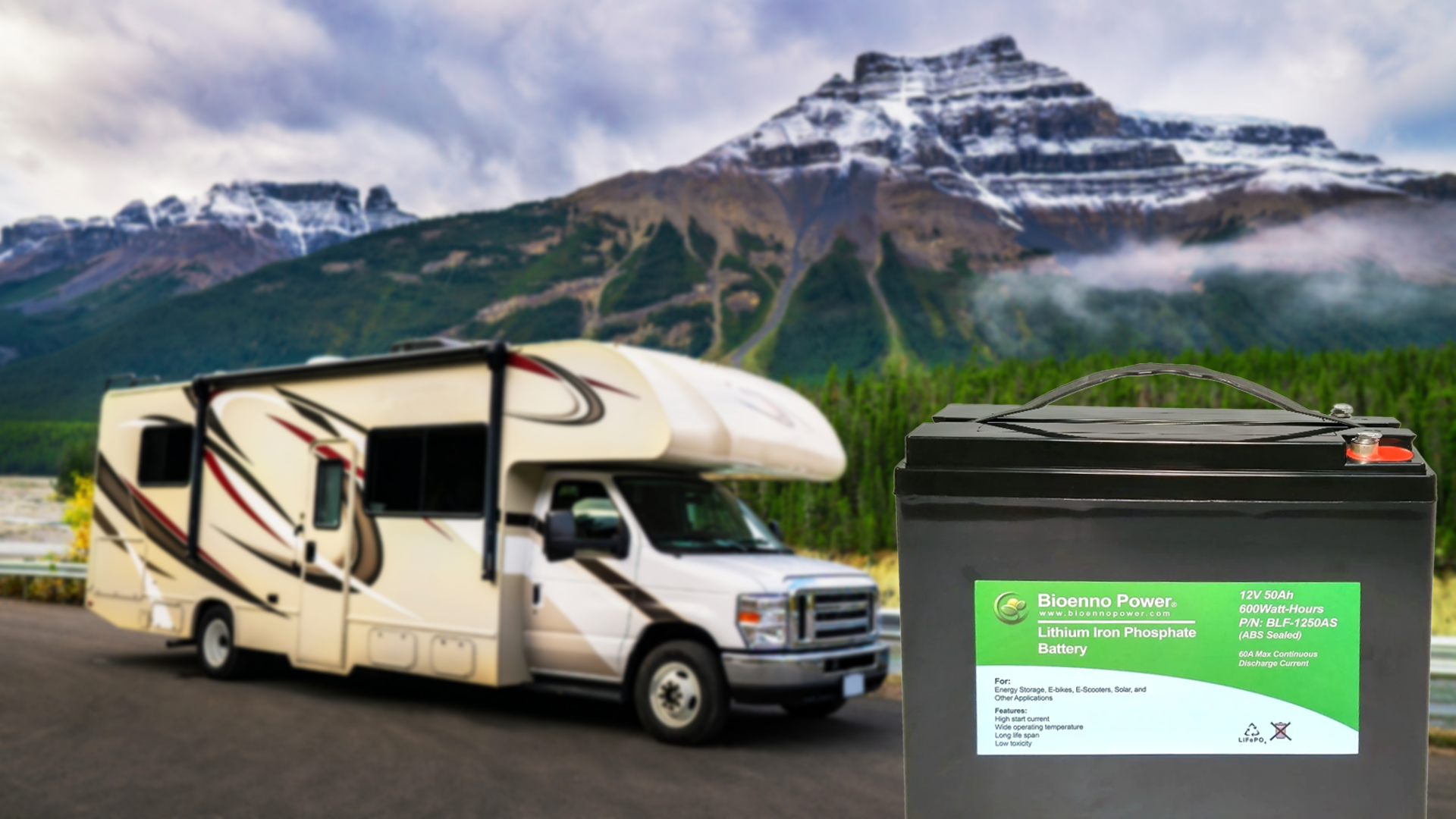 Your RV's Best Friend is Here
No more fumbling with power blackouts or struggling with battery replacements on your RV adventures. Bioenno's LiFePO4 deep cycle batteries have got you covered. Tailor-made for the free spirit in you!
Why LiFePO4 from Bioenno is a Game-Changer
Consistency Like Never Before
LiFePO4 batteries offer stable, continuous power. Whether it's lighting up your RV or fueling appliances, these batteries won't let you down.
Pocket-Friendly Over Time
The upfront cost is worth every penny. These batteries are built to last, reducing the frequent replacements that drain your wallet.
A Green Powerhouse
Mother Earth will thank you. Bioenno's LiFePO4 batteries are a sustainable choice, both in terms of durability and eco-friendliness.
Adaptable and Lightweight
From compact RVs to full-scale models, these batteries adjust like a chameleon. Their lightweight design means easy installation and better fuel efficiency.
The Bioenno Advantage: What Sets Us Apart
Pioneers in LiFePO4 Technology
We've been at it for years, perfecting our LiFePO4 technology to give you a product that stands out in quality and performance.
Custom Solutions
Whatever your RV model, we have a battery that fits. Customize your power source according to your specific needs.
Unbeatable Customer Support
From pre-purchase questions to installation assistance, our team is here for you every step of the way.
FAQs: Quick Answers to Your Queries
How do Bioenno's LiFePO4 batteries differ from traditional deep cycle batteries? They offer longer life, consistent power, and are an eco-friendly choice.
Is LiFePO4 suitable for all RV sizes? Absolutely, and we can help customize your battery needs.
What's the lifespan of these batteries? You can expect a minimum of 5 years, often running up to 8 years depending on usage.